AppComposer
What is AppComposer?
AppCompser is a free authoring environment for Java applications, including distributed multimedia applications.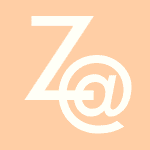 AppComposer was originally called Spin, and was developed by a small company called Zat. Spin was aimed at multimedia and graphics developers. It was unique in that it married a powerful multimedia authoring paradigm called behaviors and actors with standard component architectures. Spin was also unique in that it was designed for distributed multimedia applications, including Web applications. It was the first environment that allowed non-programmers to build Web applications.
Spin (and Zat) received quite a bit of attention and even some awards. So much so, that the company was snapped up by WebGain even before they released their first product. At that point, the focus of Spin was changed to enterprise application development, and the name was changed to AppComposer.
To make a long story short, WebGain burned up in the great dot-com meltdown, taking a lot of good products with it, including Visual Cafe and TopLink. One of the original founders of Zat purchased back the rights to AppComposer, in order to make it freely available. And now that we don't need to make money off of AppComposer, we're hoping to move it back in the direction of distributed multimedia applications again. It's oh-so-much more fun than most enterprise applications!
Tell Me More!
Go here for various installers for AppComposer. These will be updated in the near future to remove all the licensing requirements.
Here's a paper on AppComposer "Behavior-based Graphics Using Standard Components" submitted to the Graphite 2005 Conference.
Here is a paper on AppComposer "Visual Assembly of Software Components" that was recently accepted at the Visual Languages and Computing 2005 Conference.
AppComposer information, including screenshots, documentation, and tutorials, from the old DigiSlice website. This information directly applies to the version of AppComposer available here.
Look around the old Zat website (or an even older version of that site, before Zat was purchased).
Coming soon: more information about the current release of AppComposer. We are removing all the licensing requirements.